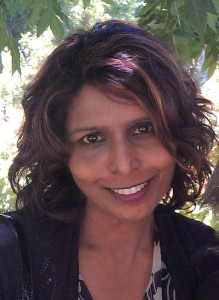 Uma Barry is a multi-award-winning artist and veteran of the Australian fine art industry. Her unique, self-taught style of oil painting has been inspired by her loving parents and carefully cultivated since the beginning of her art career at the young age of 15. Originally from Fiji where conventional art materials were scarce, Uma's early pieces of work were passionately created with Dulux house paints. After moving to Australia in 1983, the opportunity for Uma to become a full-time artist came to fruition.
Upon arrival in Australia, Uma soon immersed herself in numerous art exhibitions provided by the Rotary, Apex and Lions clubs of Victoria. She was fascinated by the unfamiliar Australian bush and seaside, which became the subject of her new oil paintings. After winning her first major award in the Royal Melbourne Show of 1988 Uma gained momentum and a series of subsequent awards would follow suite, year after year.
In addition to these competitions, Uma has been involved with various exhibitions and galleries. Her work has spread far and wide, both locally and internationally. Uma's favourite display of her work to this date is her 2015 debut on the renowned TV program Colour In Your Life. Uma was delighted to be offered the opportunity to have an episode themed after her and hopes that it will continue to showcase her work into the future.
Currently, Uma is returning to painting after spending time as a full time carer for her elderly mother at home. She currently paints 9-10 hours a day in her home studio gallery. Uma has won over 60 awards from numerous Victorian art competitions over the duration of her career and she looks back on each award fondly. When asked how she felt about her experiences thus far, Uma commented; "I'm very humbled to have the full support of my family, friends and the general public throughout so many years of work. I appreciate the huge number of pieces which people have purchased over the years and I'm honoured to have my work in their homes and businesses. I especially owe this to my parents, husband, and family for believing in me, giving me a chance to fulfil my dreams as an artist. It's something that I will always cherish and be thankful for".